Inspired by the warehouse party scene in which she grew up, SHEBEAST founder Christina Stoltz combines her love of graffiti, tattoos, hip-hop & deep house
with her movement arts background to produce the highest quality skateboards for real movers and shakers.
Our custom skateboard decks are made-to-order in Philly and are handcrafted with all the soul that city can muster. They are cold-pressed, seven ply, and 8.5 inches in size.
We have two signature black/white styles to help you stand out in a crowd.
Get on board, get noticed, and get into some fun-lovin' trouble.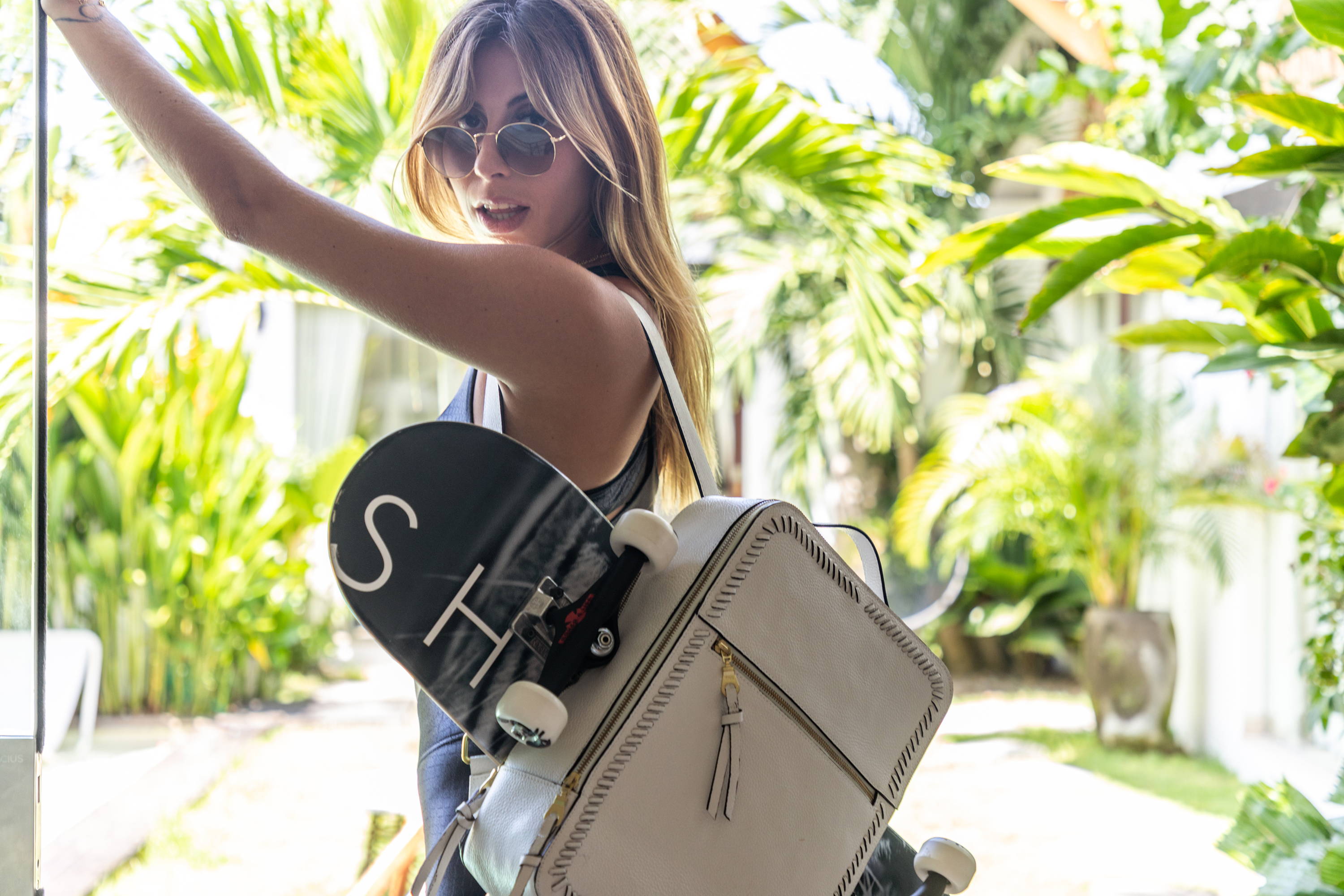 Our Canadian Maplewood Skateboard Decks can be customized to reflect your unique style or brand identity. Submit your own artwork or hire us to create something special for you.
We welcome collaborations with tattoo artists, graphic designers, and brand ambassadors looking to build the boards of their dreams and shred in style.

Get ready to rock your new ride.
let's collaborate: DESIGN YOUR DECK / ORDER WHOLESALE
We do wholesale! If you are a brand looking to expand your retail scope with the highest quality and sickest Canadian Maplewood Deck produced in a city with one of the strongest skate cultures and stories (Philly, PA), then you have come to the right place.
We only work with the wicked, wild, and authentically avant-garde. In other words, we don't get down with boring partnerships and we don't design dull decks. Hit us up and let us know how we can help your brand build the boards it deserves.